Nexera series - Applications
Ultra High Performance Liquid Chromatograph
Fully Automated Workflow for HPLC Analysis Using Automatic Startup with FlowPilot Function
An appropriate start-up procedure, a warm-up of the LC system and a specific System Suitability Test (SST) are critical steps before any analytical LC session in order to ensure high data quality in terms of reproducibility, accuracy, etc., and to reduce maintenance costs (e.g. by prolonging the lifetime of analytical columns). These procedures are often time-consuming for operators, and, if not performed properly, can lead to the loss of data and the waste of time and resources due to the need for re-analysis. In this report, we explain the ways in which we have improved and completely automated system startup and SST through a combination of different technologies
Use of Solvent Delivery Unit Equipped with Auto-diagnostics and Auto-recovery Functions to Enhance Lab Productivity
In order to improve productivity in modern analysis laboratories, it is essential to reduce analysis time and maximize throughput through regular maintenance. One issue to be resolved is the interruption of analysis due to unforeseeable problems. An example of this is air bubbles in the flow line, which can cause shifts in retention times, pulsating baselines, unexpected changes in peak shapes. In this report, we describe the effectiveness of auto-diagnostics and auto-recovery functions in detecting and resolving this problem automatically. These functions minimize system downtime due to air bubbles and contribute to the optimization of laboratory productivity.
The Latest Applications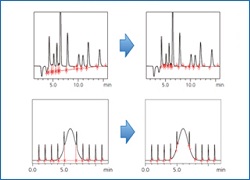 Using i-PeakFinder™, an Automatic Peak Integration Algorithm, to Provide Labor Savings and Improve the Efficiency of Analytical Operations -Example of its Application to Organic Acid Analysis-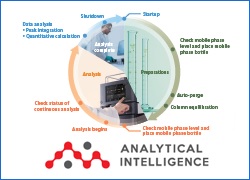 New Analytical Intelligence Concept - Support for Automating Analytical Operations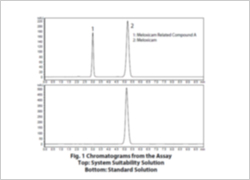 Analysis of Meloxicam in Accordance with the United States Pharmacopoeia by Nexera™ XR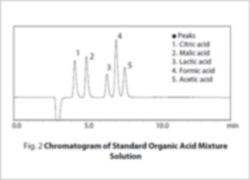 Fermentation Processes Monitoring Using a Nexera™ Dual Injection System

Eliminating the Effects of Room Temperature Fluctuations Using the Advanced TC-Optics Function in the SPD-M40 Photodiode Array Detector - Improving Baseline Stability and Analytical Precision
Improving Peak Shape Using the Automatic Pretreatment Function (Co-Injection) in the SIL-40 Series Autosamplers
Heightened Analytical Efficiency and Integrated Management of Multifaceted Data Using the Dual Injection Function in the SIL-40 Series Autosampler
Increased Analysis Throughput by Overlapped Injection Using the SIL-40 series Autosampler
Ultra-Fast Analysis of Drugs in Biological Fluids with the SIL-40 Autosampler
Improved Linearity and Quantification Using the SPD-M40 Photodiode Array Detector
Fully Automated Workflow for HPLC Analysis Using Automatic Startup with FlowPilot Function - Analytical Intelligence Part 3 -
Maximizing Analytical Efficiency with Real-time Measurement of Mobile Phase Consumption - Analytical Intelligence Part 2 -
Use of Solvent Delivery Unit Equipped with Auto-diagnostics and Auto-recovery Functions to Enhance Lab Productivity - Analytical Intelligence Part 1 -
Pharmaceutical
High-Speed Analysis of Linezolid following the Draft Guidance of International Harmonization of Pharmacopoeias
Improvement of Quantitative Performance for Ibuprofen Using UV Cut-Off Filter on SPD-M40
Impurity Analysis in Pharmaceutical Products with the Advanced Photodiode Array Detector SPD-M40
Food
Monitoring Organic Acids during Fermentation with Shim-packTMFast-OA High-Speed Organic Acid Analytical Colum
High-Speed Analysis of Methylated Catechin in Benifuuki Green Tea
Simple and Quick Analysis of Theanine in Tea by Automatic Pre-Column Derivatization Method
Analysis of Nucleic Acid Related Substances in Fish Meat and Automatic Calculation of Freshness (K Value) Using Multi-Data Report Function
Chemical
Qualitative Analysis of UV-Absorbents in Cosmetics Based on UV-Vis Spectrum
Increased throughput with Nexera™ GPC system: Overlapped Injection and Simultaneous Determination of Polymer Additives
High-Resolution and High-Speed Simultaneous Analysis of Regulated UV-Adsorbents in Cosmetics using SPP Column
High-resolution and high-speed simultaneous analysis of preservatives in cosmetics using SPP column

Most of the documents on the LITERATURE is available in PDF format. You will need Adobe Acrobat Reader to open and read PDF documents. If you do not already have Acrobat Reader, you can download it free at the Adobe's Website. Click the GET ADOBE READER icon on the left to download a free copy of Adobe Acrobat Reader.