Screening System for Phthalate Esters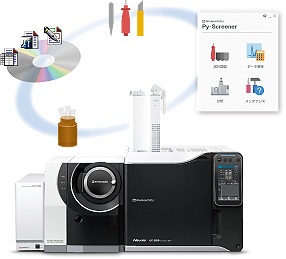 The Py-Screener™ system is designed to screen for phthalate esters in polymers. The use of phthalate esters in toys and food packaging is currently restricted. Moving forward, they are expected to be regulated as restricted substances under the Directive on the restriction of the use of certain hazardous substances in electrical and electronic equipment (RoHS (II) Directive) in Europe. The pyrolyzer GC/MS (Py-GC/MS) is used to selectively detect and quantify phthalate esters thermally extracted from samples. This screening system consists of a sampling toolkit, special standards, and special software and can be easily operated even by novices.
Downloads
Download the latest brochure.
Sustainability initiatives
12 Responsible consumption and production

11 Sustainable cities and communities